Horizon Broadcasting Group has five radio stations and eight radio frequencies serving
all of Central Oregon (Bend-Redmond-Prineville). Our unique brand of entertainment
stretches throughout Deschutes, Crook, and Jefferson counties, serving the recreational
playground of Central Oregon.
Our "total audience strategy" means we are committed to helping advertisers reach
every single one of the 253,000 individuals using a multitude of marketing vehicles.
Broadcast – Offering five unique formats with audience demographics ranging from 18
to 64, we have a station that can deliver the proper audience for your product or service.
– KQAK-FM (Rock & Roll's Greatest Hits 105.7 KQAK) – Classic Hits
– KWPK-FM (The Peak 104.1 Central Oregon's Best Music) – Hot Adult
Contemporary
– KRCO-FM (Country's Greatest Hits 95.7 The Ranch) – Classic Country
– KRCO-AM/FM (Sports Radio 92.5 FM | 690 AM The Ticket) – Sports
– KBNW-AM/FM (104.5 FM | 1340 AM News Radio Central Oregon) – News/Talk
Streaming – Every terrestrial radio schedule on HBG stations includes an identical
schedule on the station's streaming platform.
Digital – Along with our streaming platforms, HBG's digital library includes a full menu
selection for Display, Video Pre-Roll, OTT, SEM, and Social ad placement, including our
information-based web portal MyCentralOregon.com and five station websites. All
station websites host numerous marketing opportunities for content and ad placement,
including video pre-rolls on each entity.
Featured Programming – Horizon Broadcasting Group produces compelling content
designed to connect to your target audience. In addition to our live, local morning
shows, we produce a weekly public affairs program that airs on all radio stations, and
locally generated talk shows sponsored by clients in several categories including
insurance, real estate, and finance. We are also the play-by-play home of the Seattle
Seahawks, Portland Trailblazers, and Oregon State Beavers.
Sales Team – Our sales team looks forward to helping you develop a strategic
marketing plan that helps you grow your business throughout Central Oregon!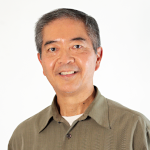 Greg Obata, Market Manager/General Sales Manager
Email: gobata@horizonbroadcastinggroup.com
Phone: 541-383-3825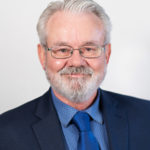 Greg Larsen, Local Sales Manager
Email: glarsen@horizonbroadcastinggroup.com
Phone: 541-383-3825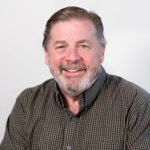 Tim Van Blaricom, Business Development
Email: tvanblaricom@horizonbroadcastinggroup.com
Phone: 541-383-3825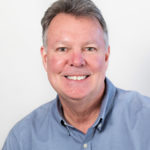 Billy Jones, Account Executive
Email: bjones@horizonbroadcastinggroup.com
Phone: 541-383-3825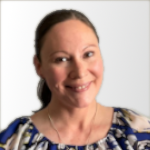 Cortney Peck, Account Executive
Email: cpeck@horizonbroadcastinggroup.com
Phone: 541-383-3825