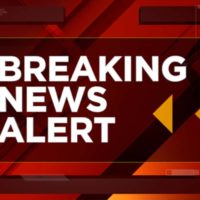 (CNN) – Congressional negotiations have reached a deal on a bill that includes hundreds of billions of dollars in new funding for small businesses hurt by the coronavirus outbreak, three sources familiar tell CNN.
The text of the bill should be unveiled as soon as Tuesday afternoon as the two sides give the deal a final read. Lawmakers will try to pass it in the Senate at 4 p.m. ET when the chamber convenes for a pro forma session.

President Donald Trump signaled his approval of the deal on Twitter, saying, "I urge the Senate and House to pass the Paycheck Protection Program and Health Care Enhancement Act with additional funding for PPP, Hospitals, and Testing."

The Paycheck Protection Program is a small business loan program set up to deliver aid to businesses struggling from the economic deep freeze triggered by the pandemic.