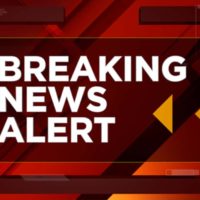 (10:45 p.m. 3/22/20) SALEM, Ore. —
MyCentralOregon.com's local news partner, KTVZ-NBC Newschannel-21 is now reporting that Oregon Gov. Kate Brown will issue an executive order first thing, on Monday ordering the closure of all "non-essential" businesses in the state due to the COVID-19 virus outbreak.
KTVZ is citing this late-breaking information from a Yamhill County commissioner's Facebook page, posted just before 11p.m., Sunday night.
"I was on a call with other elected officials today when she announced her decision," Commissioner Mary Starrett said in her online post.
We are still gathering more details and will continue to provide updates throughout the night and early morning and day, tomorrow.
Please tune in to MyCentralOregon.com's group of radio stations; The Dave Clemens Experience, on 105.7 KQAK, KBNW, Peak Mornings with Kendall, on The Peak 104.1, 95.7FM and KRCO's Morning News with Austin Reed, first thing tomorrow morning, all starting @ 5a.m. for updates and complete LOCAL coverage.
If you have a news tip or question for us about this story, you can contact MyCentralOregon.com's News Director, Austin Reed via: AReed@HorizonbroadcastingGroup.com or call our 24-hour news tip hotline @ 541-323-6397.
Thanks for visiting the high desert's best source for fast-tracked and fact driven News, Weather, Traffic and Community stories, #MyCentralOregon.com
#inBend #CentralOregon #Coronavirus #1057KQAK
#DaveClemensExperience #AustinReedONAIR
#MichaelMoonRadioShow #ONAIRwithKendall